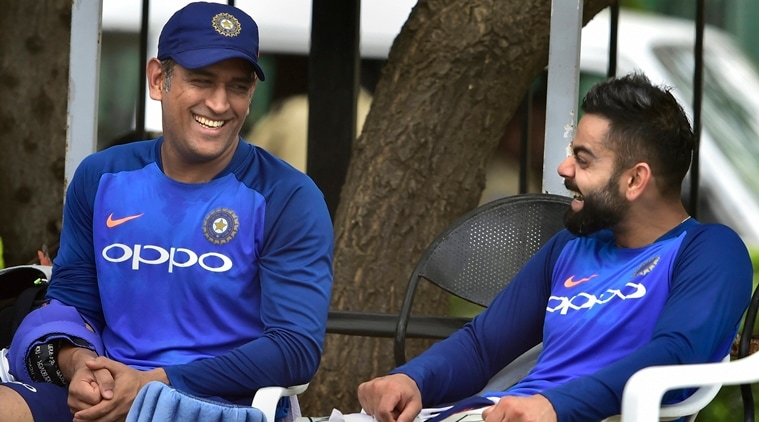 Virat Kohli is more comfortable when MS Dhoni is behind the stumps, according to former India captain and coach Anil Kumble. "I think he is certainly more comfortable, rather saying better captain; he is probably a lot more comfortable when MS is behind the stumps and then the conversation between him and Virat definitely helps him make the right decisions," he said in a conversation with Cricketnext.
India recently suffered their first ODI series defeat at home under since Kohli took over as captain to an embattled Australian team. India were leading the five-match series 2-0 but Australia rallied to make it 3-2 in their favour. MS Dhoni was rested in the last two games and Kohli came under the scanner for his apparent discomfort in the field without the 2011 World Cup-winning former captain.
"I mean it comes naturally to MS," said Kumble. "He had been the captain for a long long time. He is behind the stumps so he reads the game better than anybody else. He obviously is in conversation with the bowler on the kind of lines that he need to bowl, the kind of pace that the bowlers need to bowl. And also with the field placing."
"I think Virat certainly depends a lot on MS Dhoni in One Day Cricket, for him to have those proper field placings. So that is something he probably had missed in the last two matches. And if you look at last 10 or 15 overs – the second half or the final powerplay Virat is generally manning the boundary. So yes, when MS is there he is on the boundary line and suddenly he had to man the last two overs and the last ten overs under pressure. So yes he certainly depends a lot on MS Dhoni," said Kumble.