Photos
DNA Web Team
Feb 14, 2019, 12:13 PM IST
Valentine's Day is here, and what better way to celebrate love than today? So we at DNA bring you some special segments for Valentine's Day, all because it is the season of love and we want you to dive into and enjoy the best feeling in the world!
Ranbir Kapoor once said love is like 'water', it just flows, and he was true. So let the hatred be, since it is now time to see love flow, at least in B-Town. Couples from the Bollywood industry have a lot to share, especially from those who are madly in love before and even after marriages.
For now, take a look at the couples who truly are relationship goals in all sense. Be it Shah Rukh Khan and Gauri, or Deepika Padukone and Ranveer Singh, we are totally smitten by these couples and we're sure you too would be. Here, take a look:
1. Dilip Kumar-Saira Banu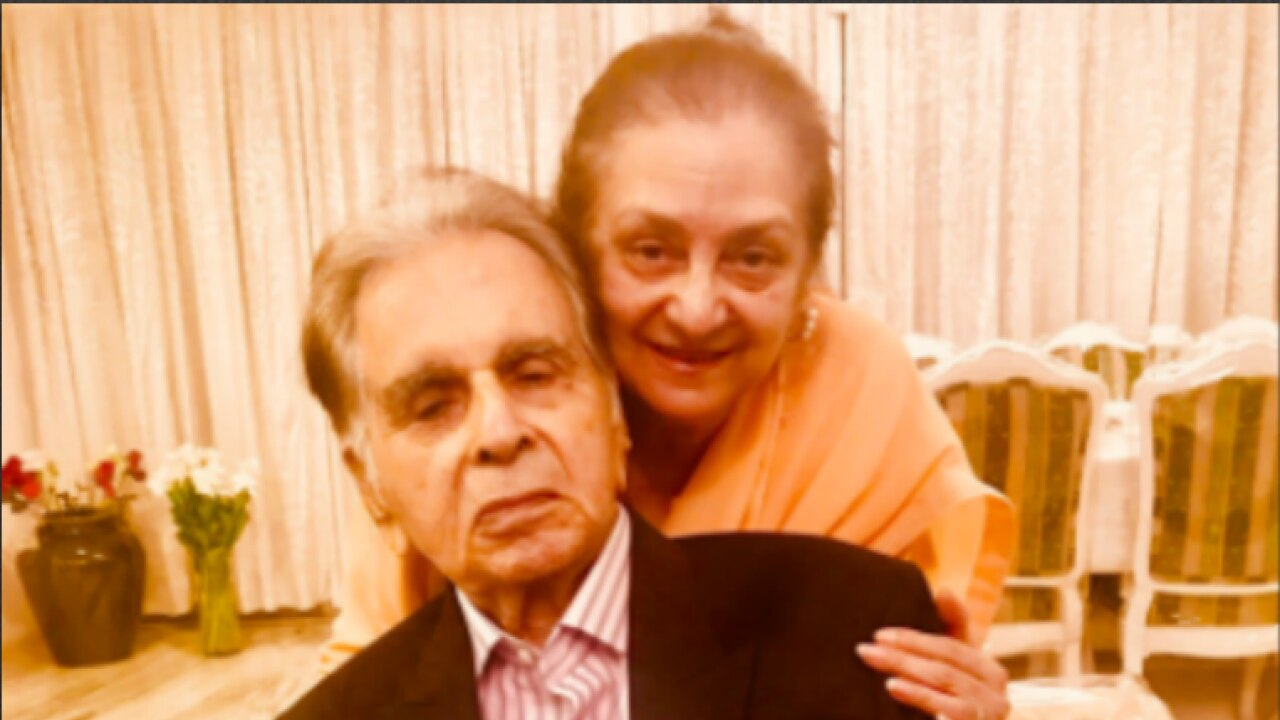 1/14
Crossing half a century, Saira Banu and Dilip Kumar's marriage has been rocksteady since 52 years. She, a fan of the superstar since age 12, got involved with another actor, before her mother made her realize she still loved Kumar, and at the age of 22, she married the 44-year-old actor. Today, Saira Banu is taking care of her ailing husband. They together have set history in the saga of love in B-Town.
2. Amitabh Bachchan-Jaya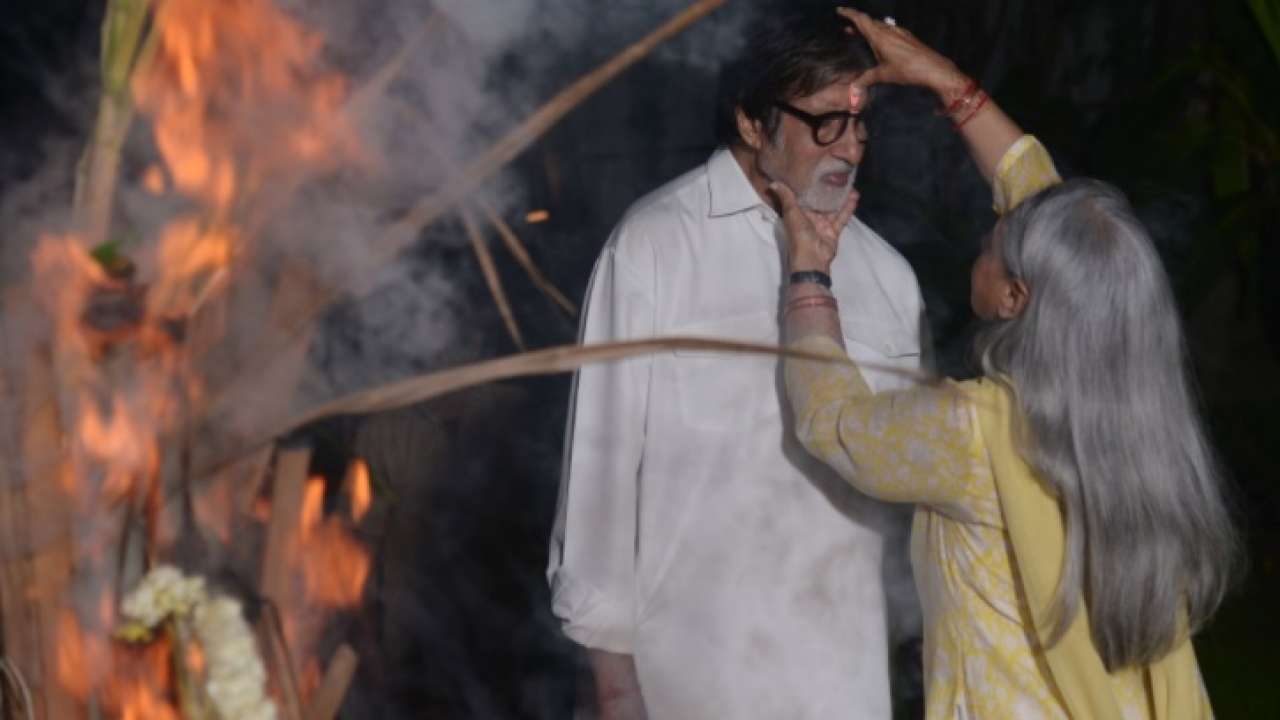 2/14
Nearing the golden jubilee, Amitabh Bachchan and Jaya Bachchan have been married for 45 years now. The actress in fact was pregnant with Shweta Bachchan Nanda when they were shooting for Sholay, which released in 1975. That is the time when is when Big B, along with the whole crew, protected her from sunlight most of the times.is when Big B, along with the whole crew, protected her from sunlight most of the times. The couple was later blessed with their actor-son Abhishek Bachchan. This couple is power-couple for another reason too. Amitabh Bachchan has been linked to his co-actress Rekha till date, but Amitabh-Jaya only grew stronger with each passing day.
3. Shah Rukh Khan-Gauri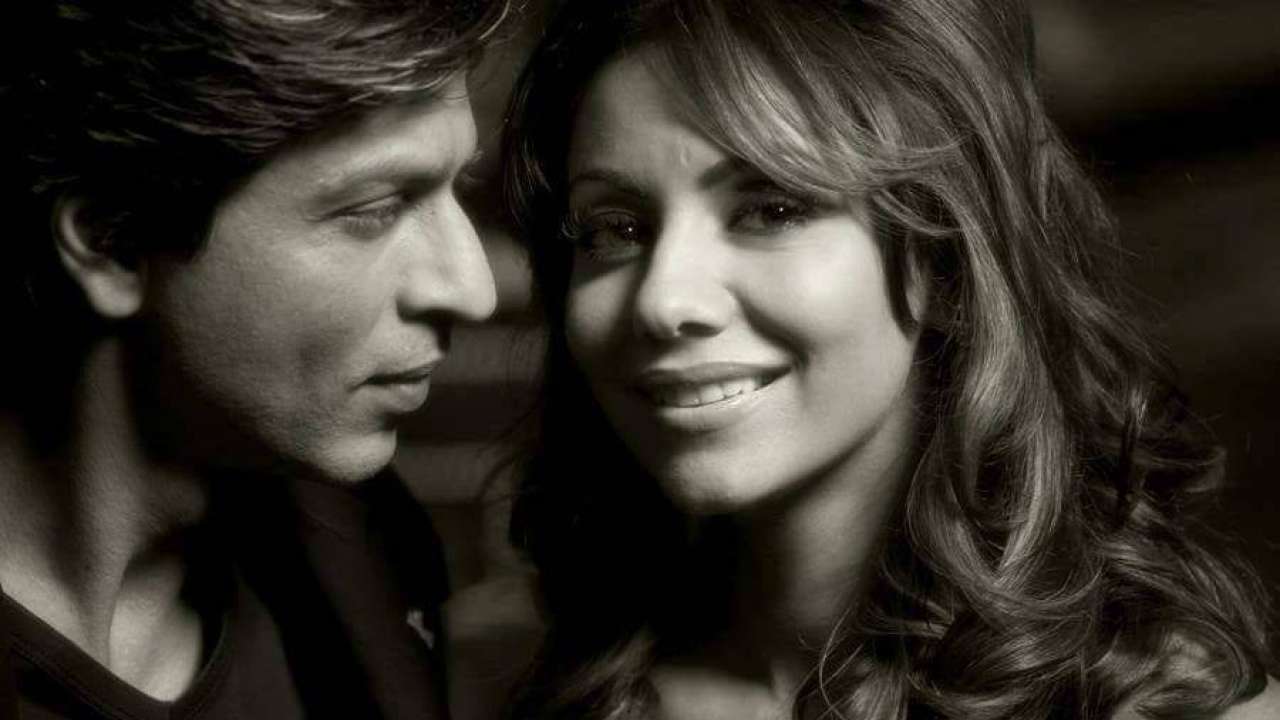 3/14
Completing the silver jubilee, Shah Rukh Khan and Gauri have been married for 28 years. Their love story set an example for many. The couple is blessed with three kids – Aryan, Suhana and AbRam. Media reported that the couple's relationship might have hit a roadblock, after SRK's name was linked to a much-younger Priyanka Chopra. But SRK-Gauri quashed these rumours by having their third child – AbRam. The much-in-love couple supports each other till date. SRK inaugurates her designs, while she plays a vital part in producing his films.
4. DeepVeer aka Deepika Padukone-Ranveer Singh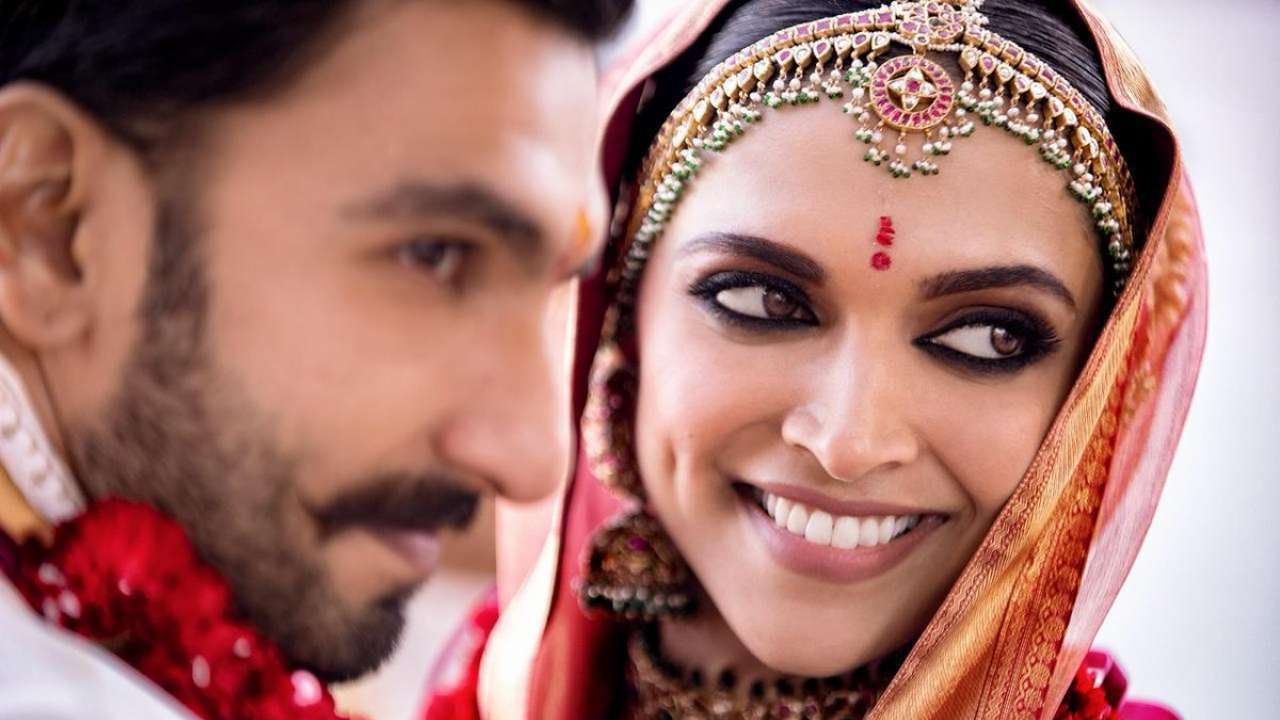 4/14
Not much is known about their relationship, but Deepika Padukone–Ranveer Singh (DeepVeer, as they are called) dated for six-long years before taking the plunge. Deepika also recently revealed that the couple was engaged four years back and wanted to get married ever since. DeepVeer eventually tied the knot on November 14-15 in a dreamy wedding in Lake Como, Italy. Prior to that, Deepika was often known for her phase of depression and the reason being her ex-boyfriend Ranbir Kapoor. However not just Deepika and Ranbir are good friends till date, but Ranveer and Ranbir also bond along well.
5. Nickyanka aka Nick Jonas-Priyanka Chopra
5/14
Nick Jonas and Priyanka Chopra's love story was sudden, cute and all happening in the sprint of a moment. One moment Nick shut down a Tiffany & Co store in London so that he could pick out the perfect ring for his ladylove and the other, he was married to her! The engagement took place during her birthday celebrations, when Nick waited until midnight to propose, so that their engagement anniversary would not clash with her birthday celebrations. He told a portal, "I got down on one knee, again, and I said: 'Will you make me the happiest man in the world and marry me?' No joke — she took about 45 seconds. 45 seconds of silence," adding, "I'm going to put this ring on your finger now unless you have any objections." Nick then flew down to India, where they had a roka ceremony, followed by marriage in Jodhpur in December last year. The celebrations – wedding receptions – continued till the beginning of 2019.
6. Rishi Kapoor-Neetu Kapoor
6/14
Setting another example, Rishi and Neetu Kapoor, married for 38 years, are setting examples for the coming generations. Neetu is currently with Rishi in New York, sharing selfies with her husband, as Rishi, according to reports, is currently getting treated for cancer.
7. Riteish Deshmukh-Genelia D'Souza Deshmukh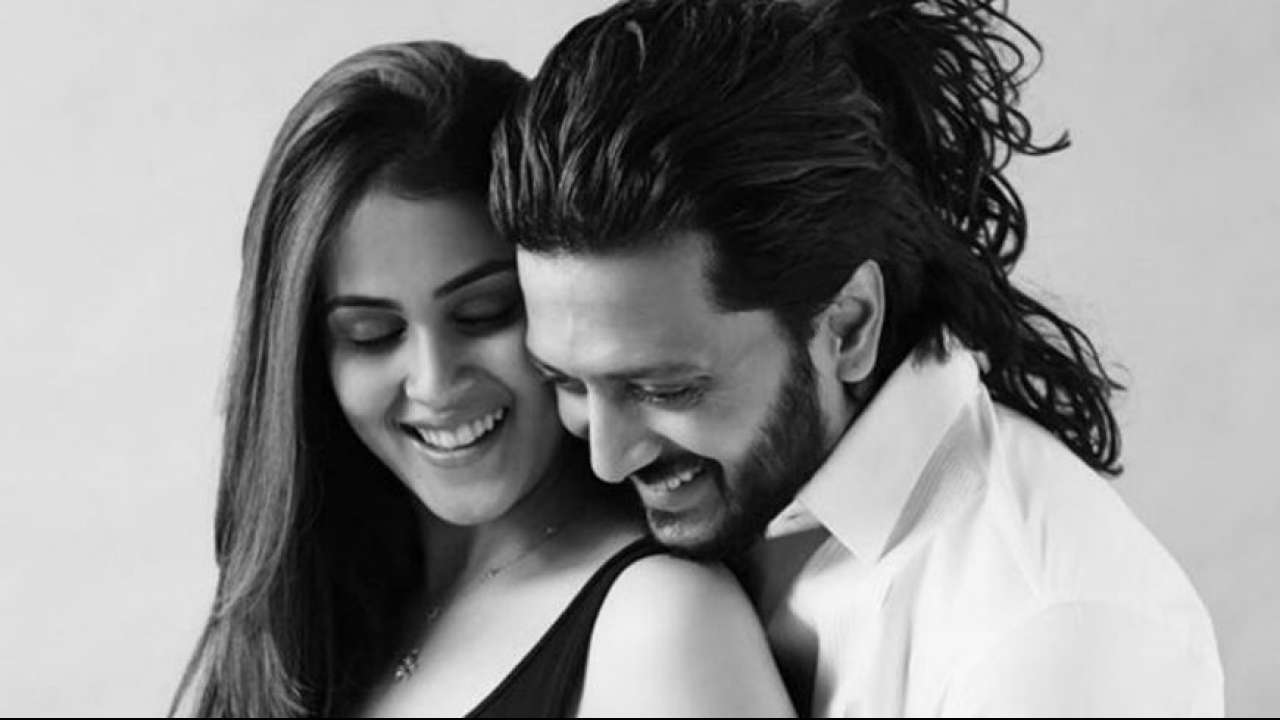 7/14
Riteish Deshmukh and Genelia D'Souza might have tied the knot only seven years back, but they were in a relationship much before that. Riteish and Genelia met 18 years back, on the sets of Tujhe Meri Kasam. They tied the knot only after knowing each other for a decade, and became one of the most adorable couples in B-Town.
8. Saif Ali Khan-Kareena Kapoor Khan
8/14
Saif Ali Khan and Kareena Kapoor Khan also started dating more than a decade back – 12 years back – reportedly when Saif met Kareena on the sets of Tashan. The two appeared in Omkara before that, and were paired in Kurbaan and Agent Vinod in 2009 and 2012 respectively. They dated for five years and then got married in 2012. Kareena revealed on a chat show, "He actually proposed to me a couple of months after we met, in Paris. In fact, his father (late cricketer Mansoor Ali Khan Pataudi) had also proposed to Sharmila Tagore in Paris when she was shooting for the movie An Evening in Paris. I think it was at the bar of Ritz Hotel that he proposed, and I said no. During the same trip, he asked again when we were at the Notre Dame Church. I was just like 'Let's not talk about it'. Because I was into my career and I asked him for some time to think about my decision. And well, two days later I said yes." Four years into their marriage, Kareena blessed us all with Taimur Ali Khan, who is India's favourite kid. Saif already has two kids – Ibrahim and Sara Ali Khan – from his previous marriage to Amrita Singh. Sara recently made her Bollywood debut with Abhishek Kapoor's Kedarnath, which starredSushant Singh Rajput in the lead with her. She was then seen in a comparatively smaller role in Rohit Shetty's film Simmba where she played the love interest of Ranveer Singh.
9. Kajol-Ajay Devgn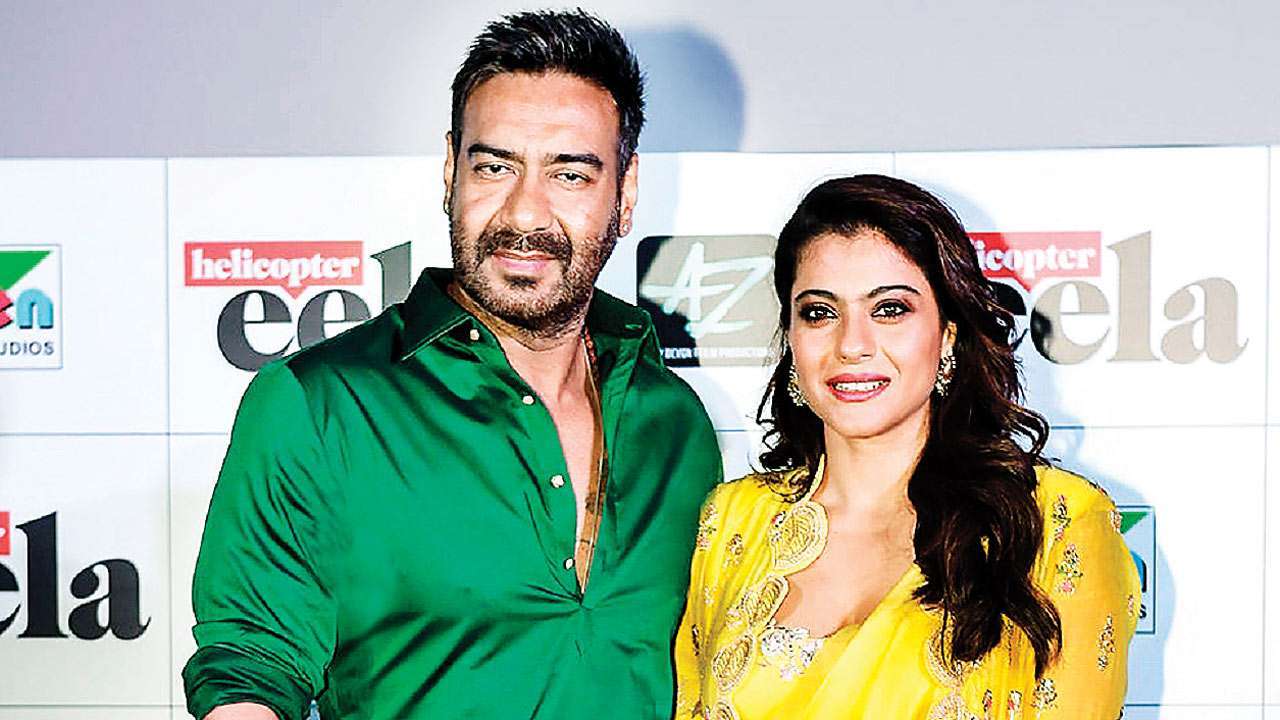 9/14
Kajol and Ajay Devgn have also been married for 20 years now. The couple is quite a surprise, considering they are polar opposite personalities. While Kajol loves to talk, Ajay is more silent in nature. She loves to have fun, but he would prefer staying at his house. In fact, Ajay Devgn once revealed that because he did not want to make a huge fuss out of their marriage, he came out of his bedroom, went to the terrace, got married to Kajol and went back in his bedroom. Their love story proves that two people don't have to be similar in order to keep a relationship alive.
10. Abhishek Bachchan-Aishwarya Rai Bachchan
10/14
Abhishek Bachchan and Aishwarya Rai Bachchan tied the knot in 2007 and now have completed 12 years since their marriage. It is still not clear when did the two start dating, but they were good friends since they shot Dhaai Akshar Prem Ke in 2000. Theirs is an unbelievable, almost fairytale love story. During the filming of their movie Guru in New York, while standing by the balcony of his hotel room, Abhishek, while looking at Aishwarya Rai (now Bachchan), thought, "One day, wouldn't it be nice if I was together with her, married!" Soon after, the actor got her to the same balcony and popped the question. She, obviously, said yes. The couple is now blessed with a beautiful daughter Aaradhya Bachchan.
11. Soha Ali Khan-Kunal Kemmu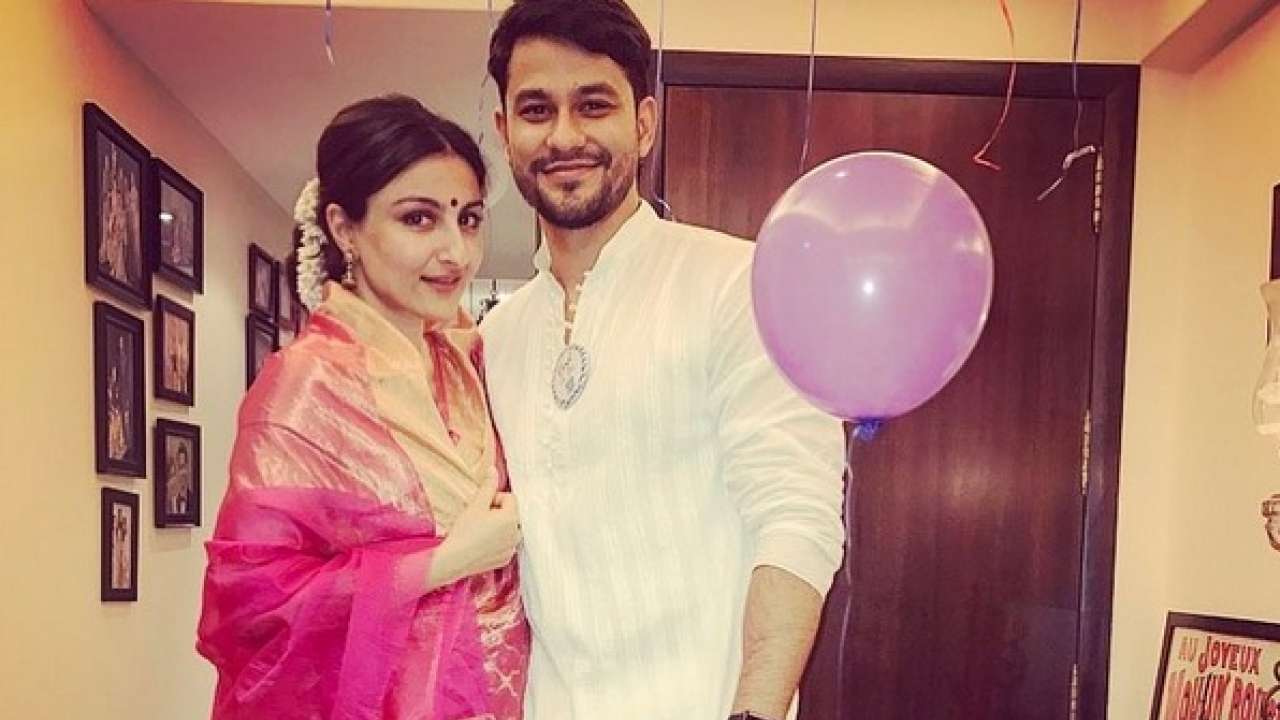 11/14
Cupid struck Soha Ali Khan and Kunal Kemmu in 2008, when they were shooting for their film 99. The two earlier worked in Dhoondte Reh Jaaoge, but that never got them close. After they confessed their feelings to each other, Soha and Kunal were the first to take the bold step of live-in during the times when the concept was a taboo. The two were in live-in for what then seemed like five-long years. They then tied the nupital knot in 2015 after a dreamy proposal by Kunal in 2014. Soha had announced on Twitter, "It gives me great happiness to share with you all that Kunal proposed to me in Paris with the most perfect ring in the world and I said yes." The couple now has a pretty daughter named Inaaya Naumi Kemmu.
12. Sonam Kapoor Ahuja-Anand Ahuja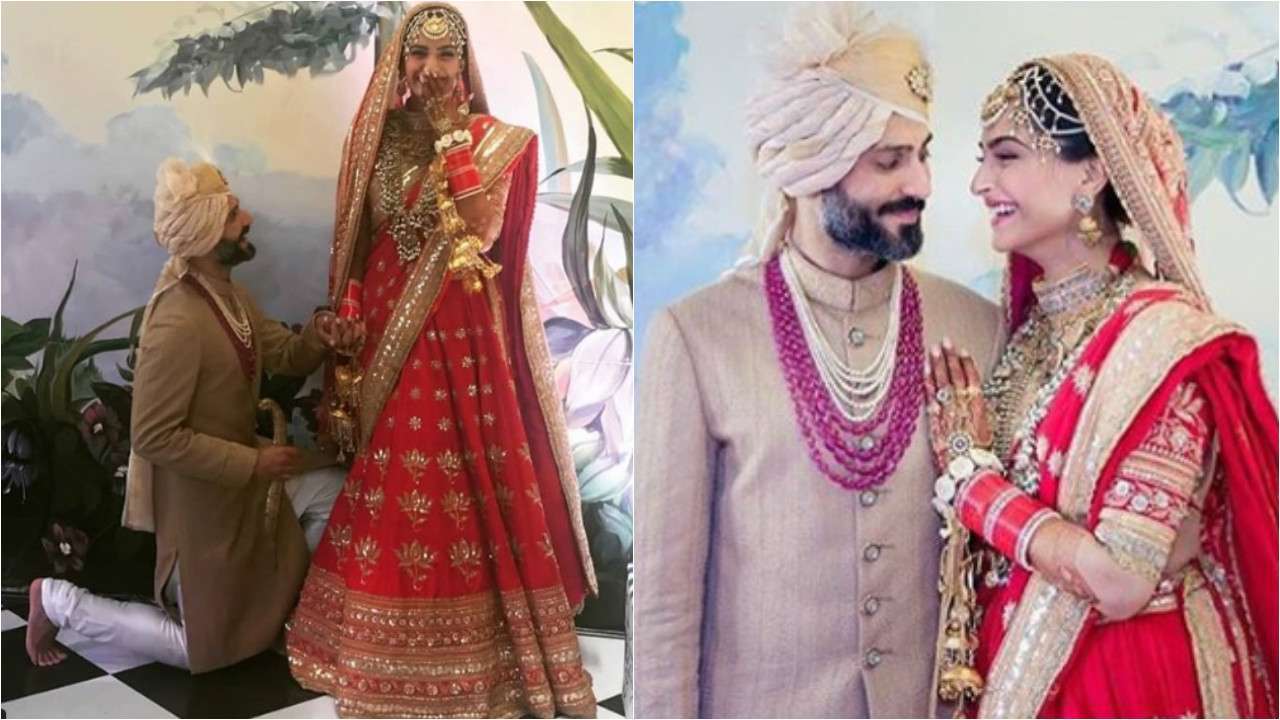 12/14
Sonam Kapoor was dating businessman Anand Ahuja since the time she was shooting for her and Dhanush's film Raanjhanaa. She got married to him in an adorable wedding last year. That was followed by a grand wedding reception ceremony which was graced by Shah Rukh Khan, Salman Khan, Ranveer Singh, Arjun Kapoor, Varun Dhawan and the who's who of B-Town. Sonam and Anand, who are #EverydayPhenomenal, were in a long-distance relationship, made their outings frequent before marriage. In fact, Sonam also shared a cute post of his proposal, where he went down on his knees without a ring. Here's her Instagram story from the proposal:
13. Bipasha Basu Singh Grover-Karan Singh Grover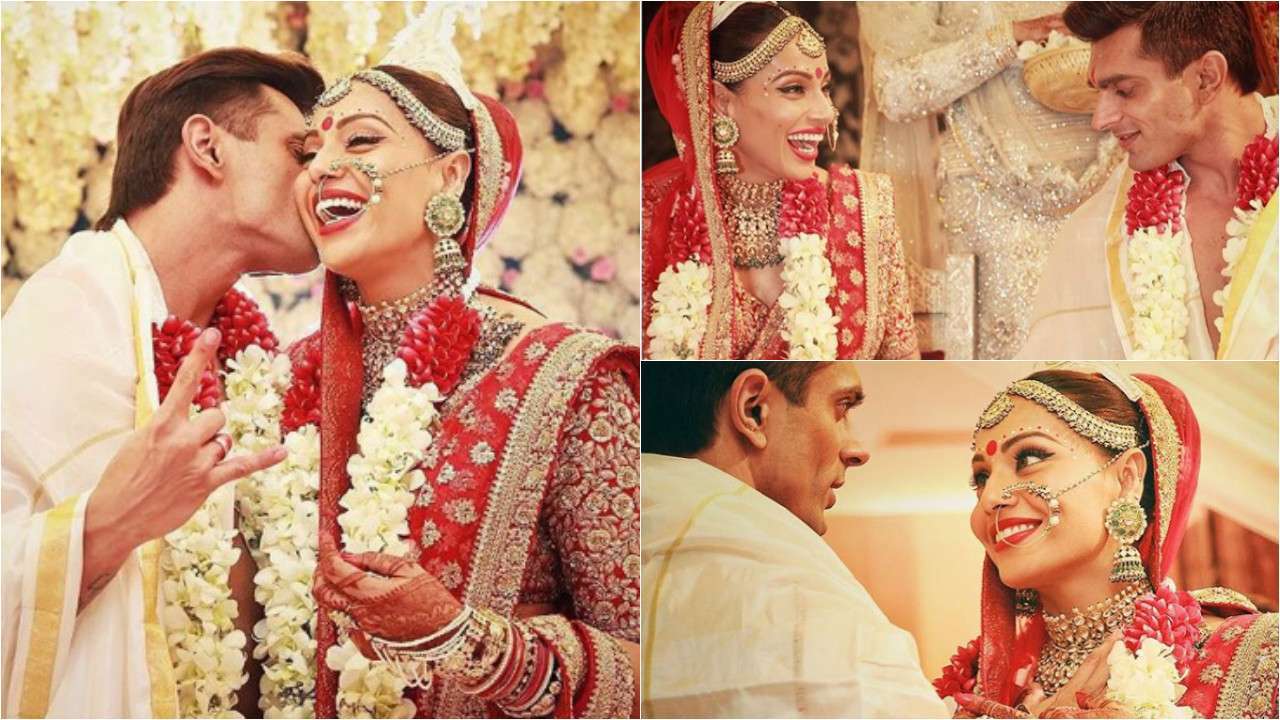 13/14
The couple who introduced us to the term monkey love, were not supposed to tie the knot. Bipasha Basu, who was in a long-term relationship with actor John Abraham (who got married to Priya Runchal long before Bipasha's wedding), called it off and was extremely disappointed with relationships. Luckily for her, she found a partner who was equally heartbroken. The Alone stars found solace in each other. Karan Singh Grover had revealed about his proposal. He said, "We were in Koh Samui, it was 31 December and the sky was lit with fireworks. I was carrying the ring with me and something told me that this is the right time. So while she was capturing the fireworks on video, I took the opportunity and gave her the ring. And guess what? Her expression was like that of someone who was going to be murdered, like in some of her films." He further added, "Just imagine… I am on my knees for 10 minutes and between sobs, she tells me, "What's wrong with you, why do you want to marry me? I am not supposed to get married!" Finally, she said "Okay". To me it sounded like a yes, so I said I will take that." The couple got married in 2016 and are still monkey love.
14. Anushka Sharma-Virat Kohli aka Virushka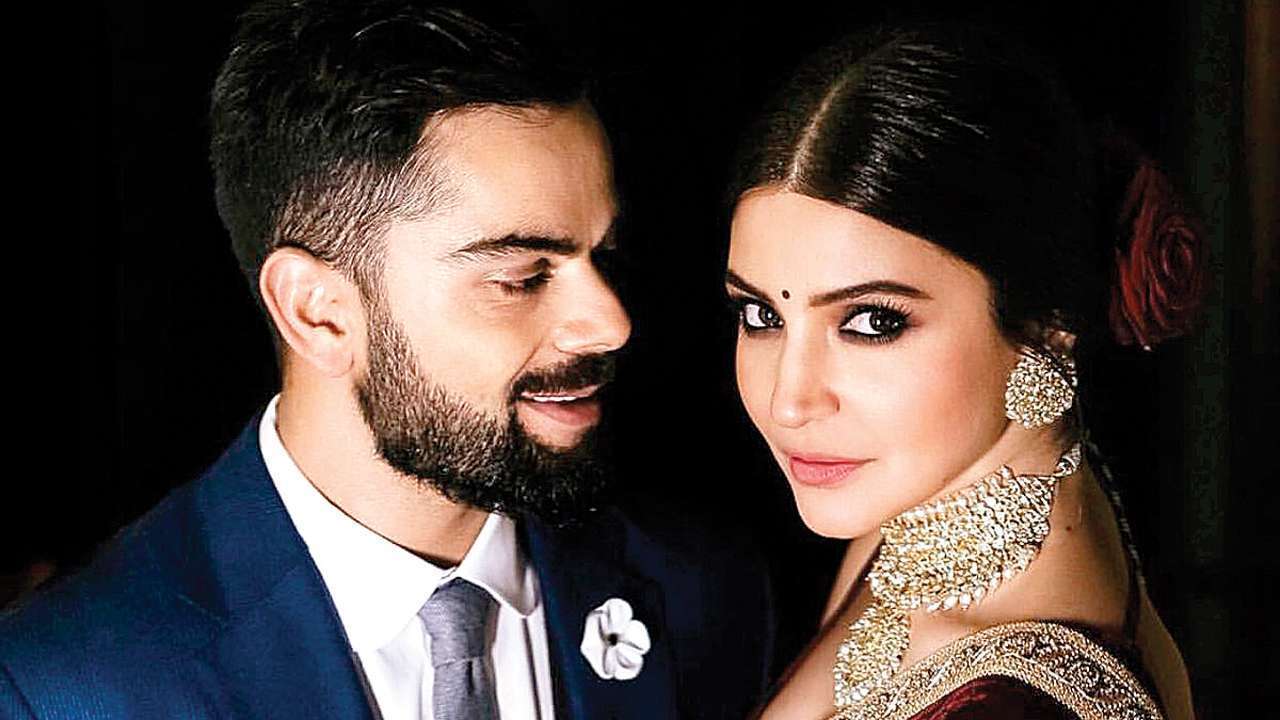 14/14
Anushka Sharma and Virat Kohli met on the sets of an advertisement shoot. Sparks flew between the two then, but things seemed to go haywire. While news reports were still speculating if the two were together or had separated, Virat Kohli and Anushka Sharma got married in Italy. The wedding was a beautiful, fairy-tale like ceremony and is remembered fondly till date.
Next Gallery
Happy Valentine's Day! Sushmita-Rohman to Anushka-Virat: Celeb couples prove those 'who work out together stay together'