Happy birthday, Dream Kardashian!
Rob Kardashian and ex Blac Chyna's daughter, his first child, celebrates her 2nd birthday on Saturday.
The Lashed salon owner and the Keeping Up With the Kardashians star, who has kept off social media for more than a year, have continued to co-parent Dream since their 2017 split. They and his family members have occasionally shared photos and videos of the child on social media.
In October, she took part in a two adorable cupcake parties with her fellow little cousins, including Stormi Webster—Kylie Jenner's baby girl, True Thompson—Khloe Kardashian's, and Chicago West and Saint West—Kim Kardashian's youngest kids.
Earlier this week, Blac Chyna posted what appeared to be a never-before-seen throwback photo of Dream.
See cute pics of Dream Kardashian over the past two years: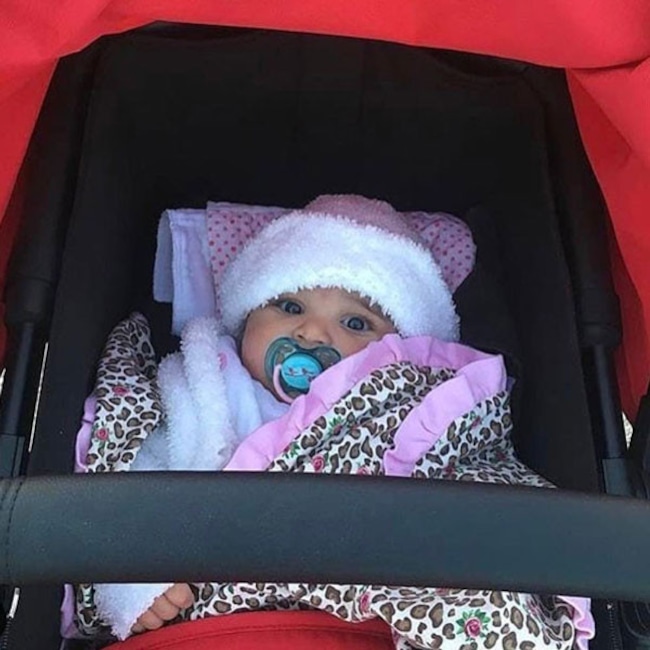 Instagram
All Bundled Up

Blac Chyna posted this photo just ahead of Dream's 2nd birthday in November 2018.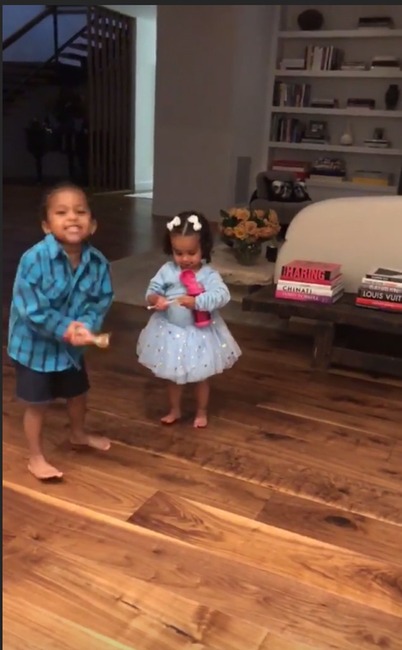 Instagram
Cousin Love

Kim Kardashian's son Saint bonds with his little cousin at Khloe Kardashian's unicorn-themed cupcake party in October 2018.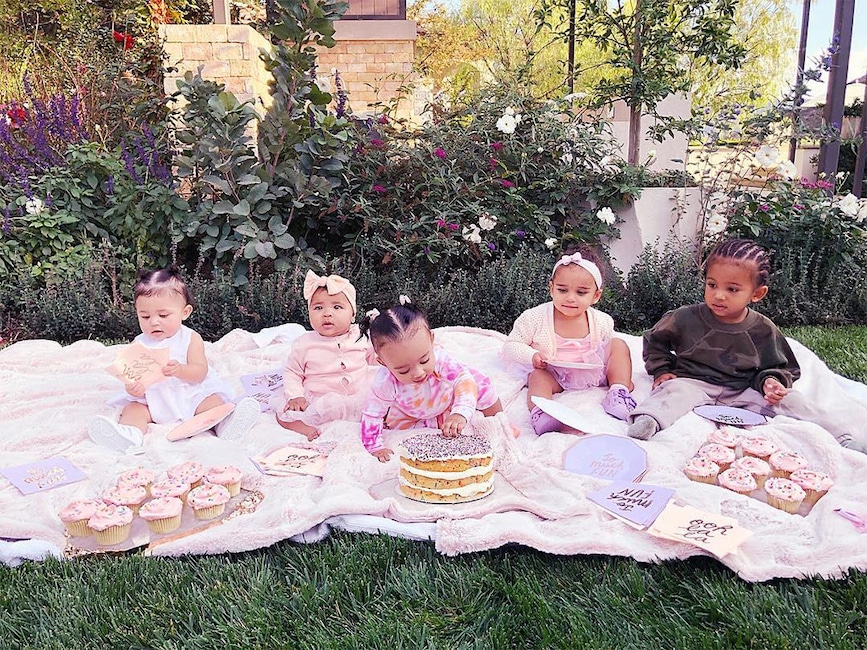 Instagram
Cousin Cupcake Party

Dream appears with cousins Stormi Webster, True Thompson, Chicago West and Saint West at a pink cupcake party in October 2018.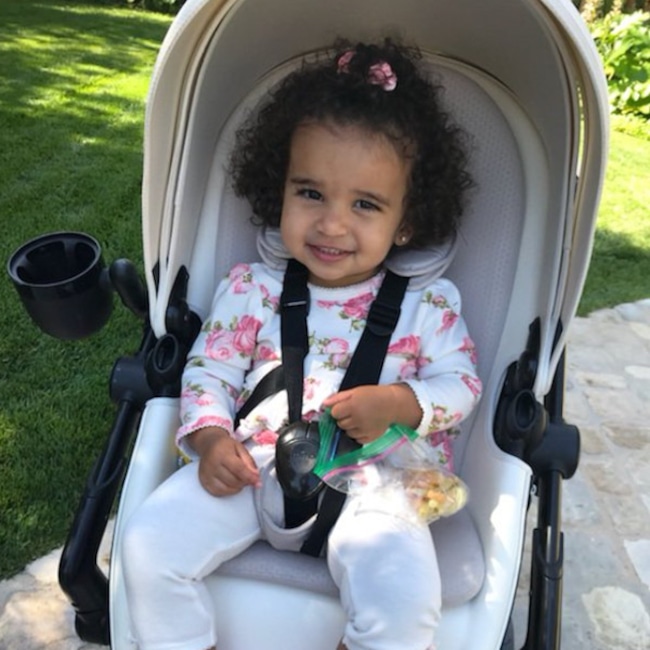 Twitter
"Cheese!"

Dream looks just like her daddy in this cute pic posted by Rob.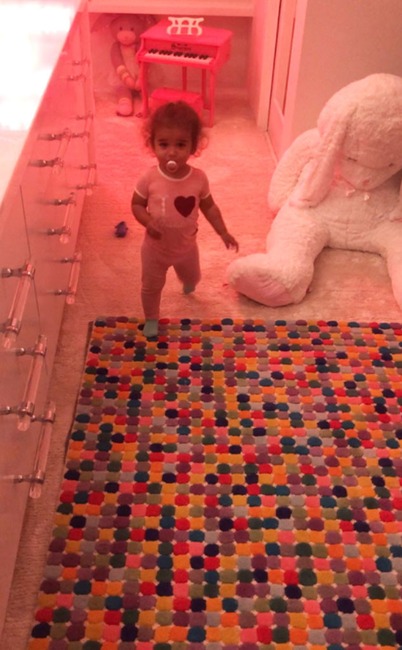 Twitter
Pretty Pink

Rob snapped this photo of Dream looking pretty in her pink playroom.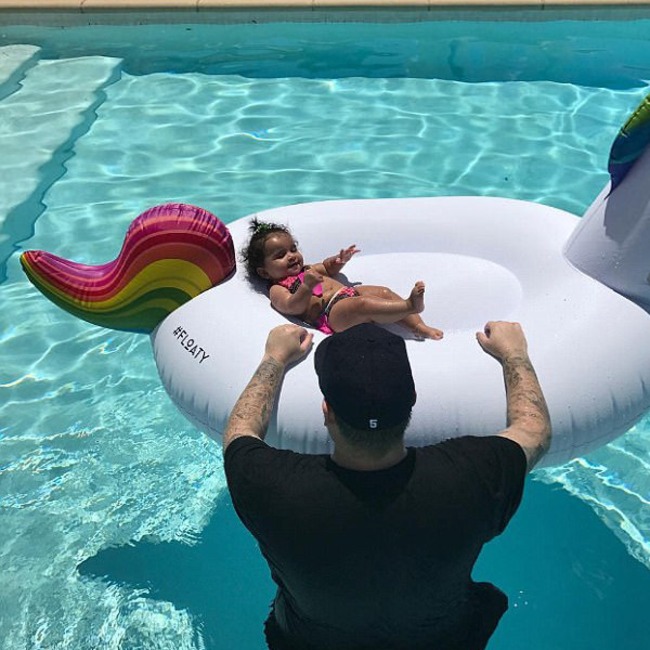 Instagram
Pool Day

Rob and Dream enjoy a pool day that also includes some fun time on a KOLOLO Giant Unicorn inflatable.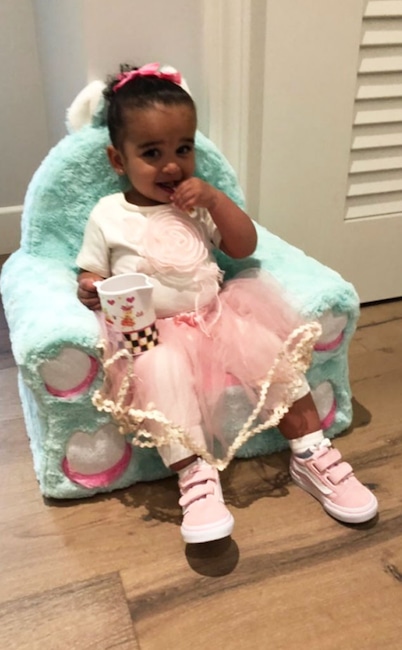 Twitter
Pink for the Pary

"Then a little bit later another tea party. Lol im dying how My baby looks like two completely different girls in a matter of minutes. Lol LOVE U DREAM," Rob captioned this pic of Dream changing up her look for their second tea party.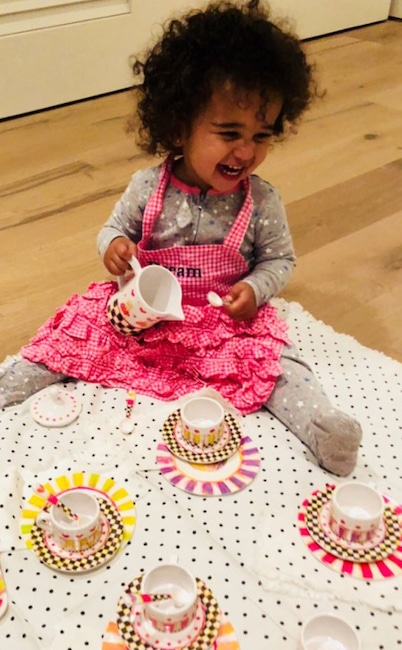 Twitter
Tea for Two

"Mornings start with a tea party."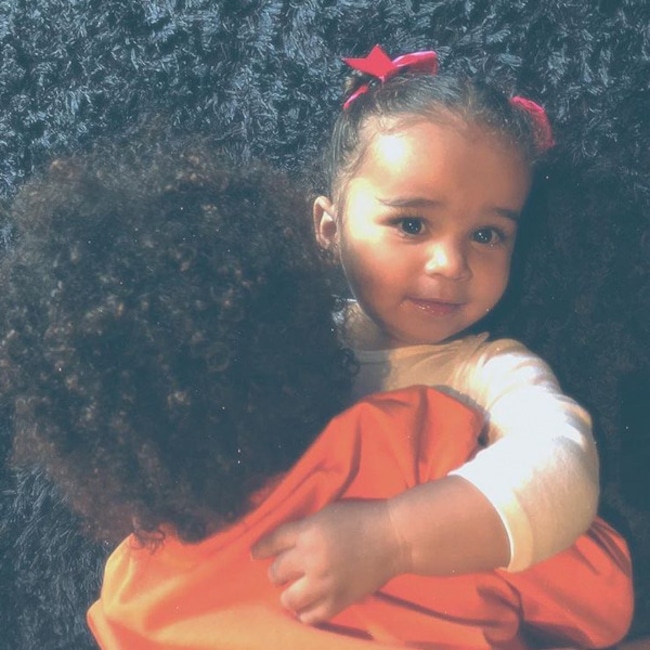 Instagram
Hug It Out

"Blessings," Kim captioned this sweet pic of Dream and cousin Saint West sharing a hug.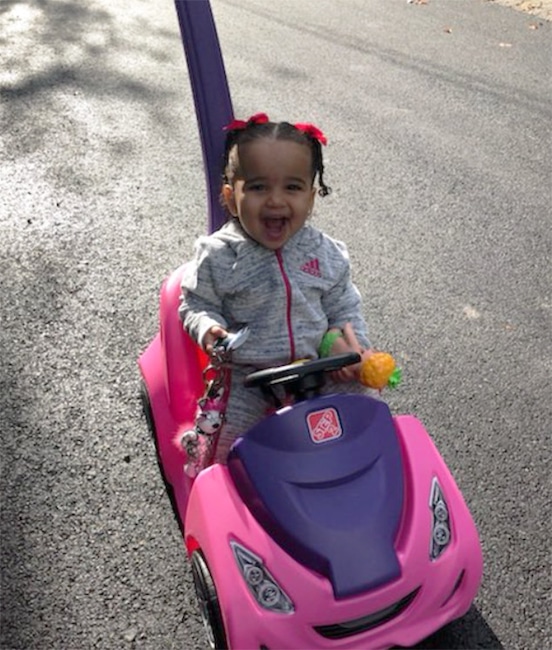 Twitter
Beep Beep

Little Dream hits the road in her pink toy car.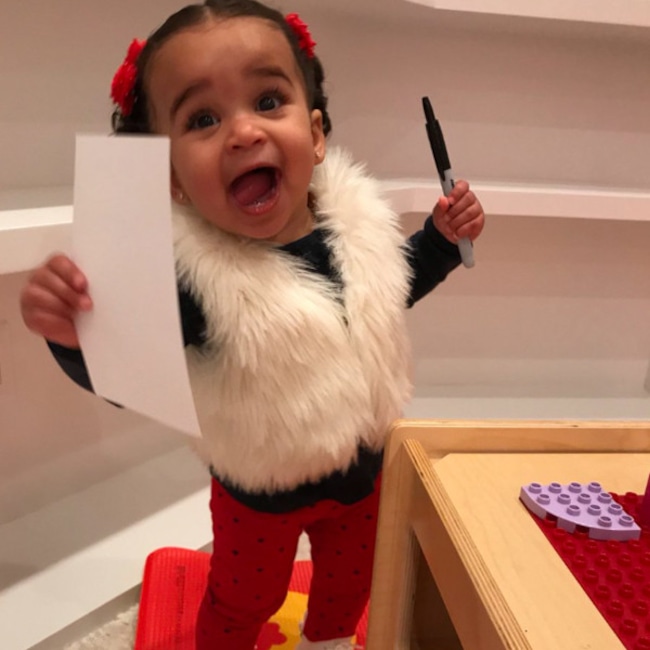 Twitter
Daddy's Little Drawer

"My silly girl ! Ok last pic of the day lol! Everyone have a BEAUTIFUL weekend! Duke baby."
Rob Kardashian/Instagram
Ballin'

Rob shares his loves of sports with little Dream.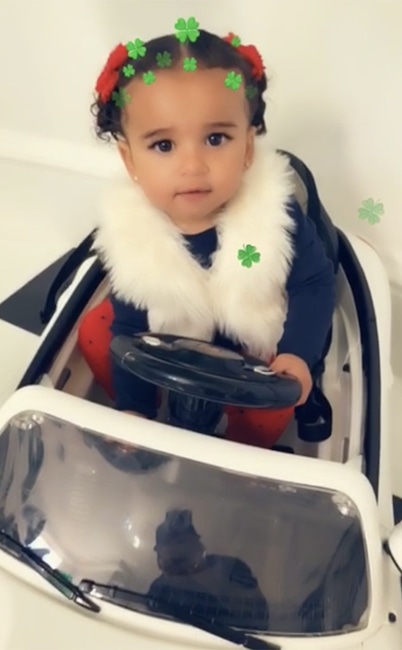 Instagram
St Paddy's Day Baby

Rob Kardashian's 1-year-old girl celebrates St Patrick's Day 2018 (and his birthday) in style!
Instagram
Swingin' Sweetie

It don't mean a thing if it ain't got that swing! Blac Chyna shared this photo of Dream having fun on a swing set.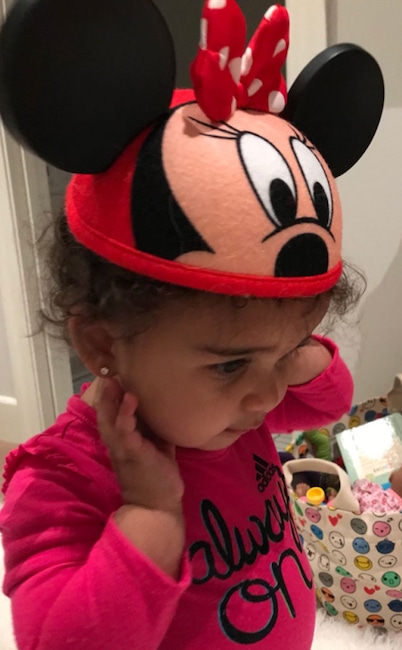 Twitter
Minnie Dream

Rob snaps a photo of Dream rocking a Minnie Mouse cap.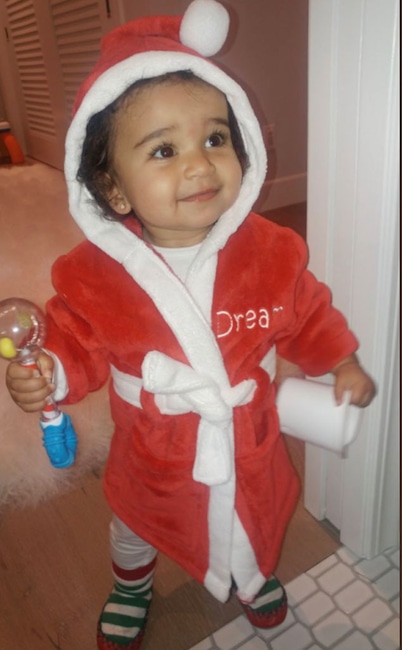 Twitter
Christmas Cutie

Rob posts a throwback on Twitter of Dream sporting an adorable Santa Claus robe.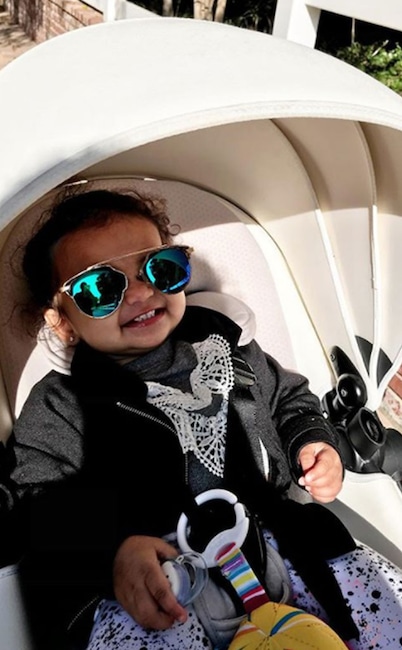 Instagram
Dream Sports Sunnies

Dream is ready for the new year in her stunna shades.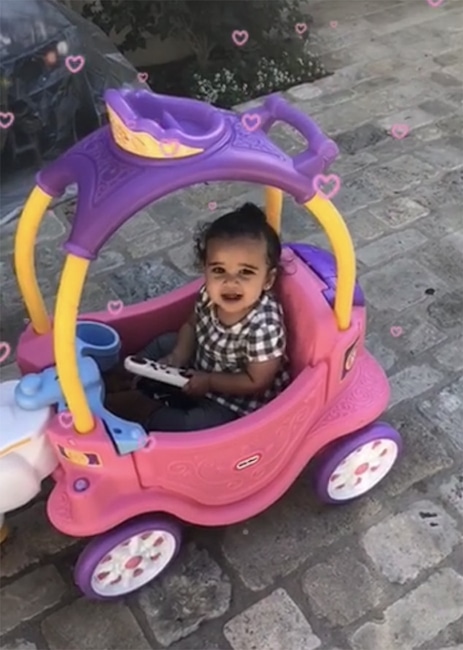 Snapchat / Rob Kardashian
Dada!

Dream calls out to her dad while riding in a Little Tikes Princess Horse & Carriage.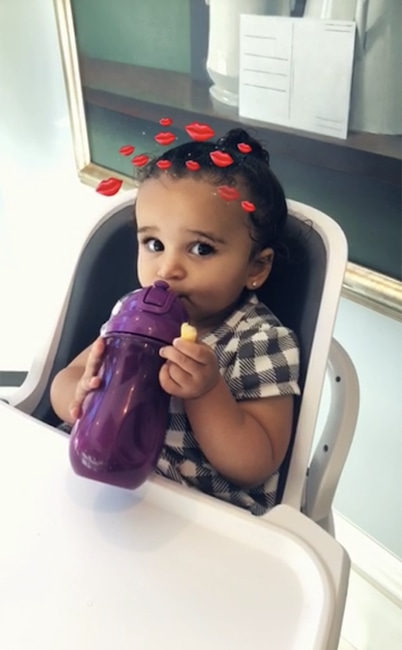 Snapchat / Rob Kardashian
Big Girl Cup

Dream sips from a sippy cup.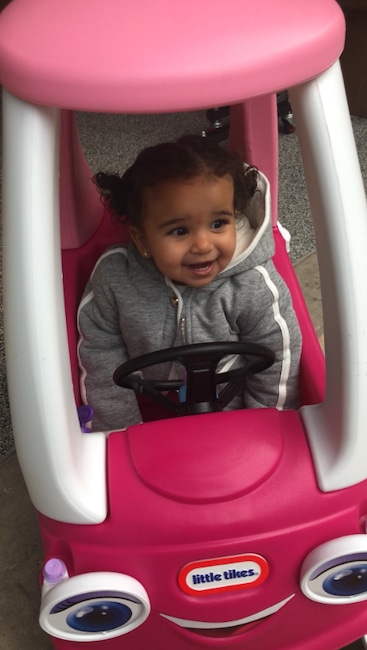 Twitter
Cruisin'

Someone loves driving their pink Cozy Coupe!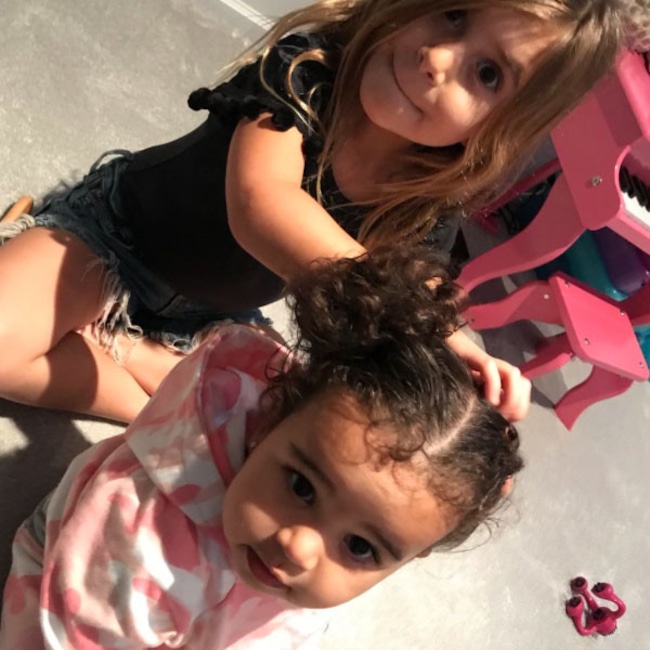 Twitter
Cute Cousins

"Cousin love," Rob captioned this pic of Dream and P.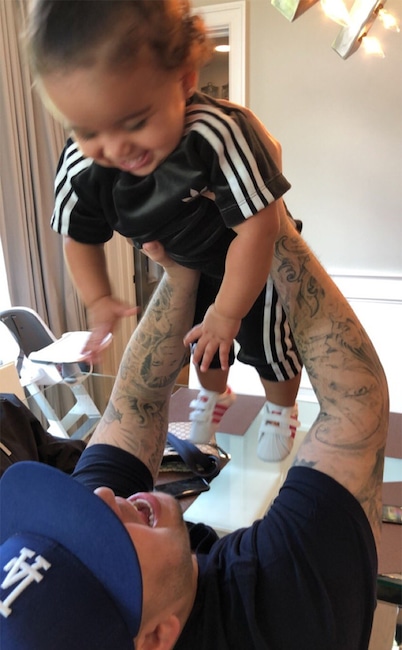 Twitter
Happy First Birthday

Rob Kardashian posted this photo on Twitter on his little girl's first birthday.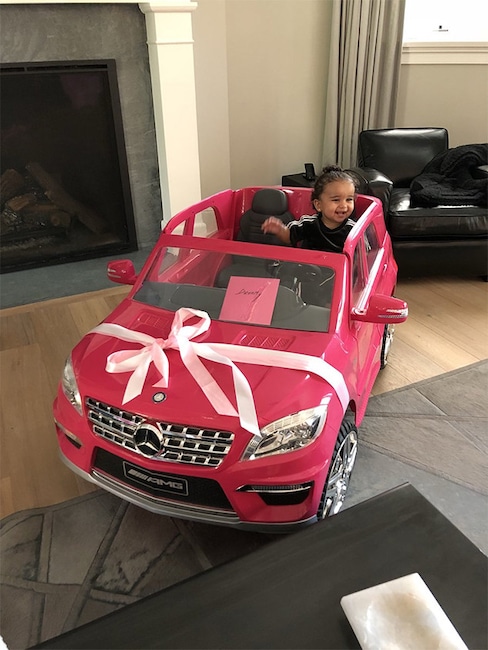 Twitter
Vroom Vroom

You get a car! And you get a car!Rob Kardashian shared this photo of Dream enjoying one of her first birthday presents.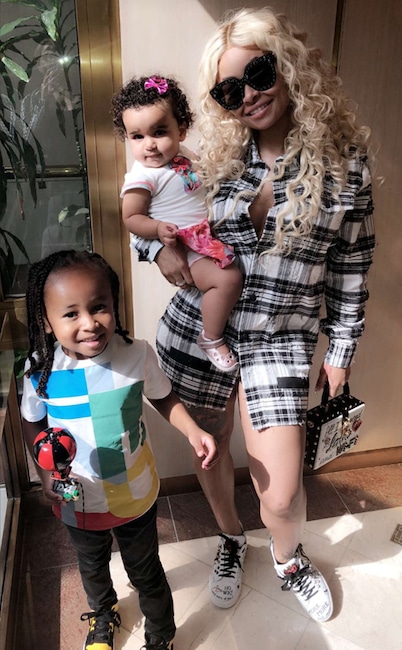 Instagram
Three's Company

Dream hangs out with mama and big brother King.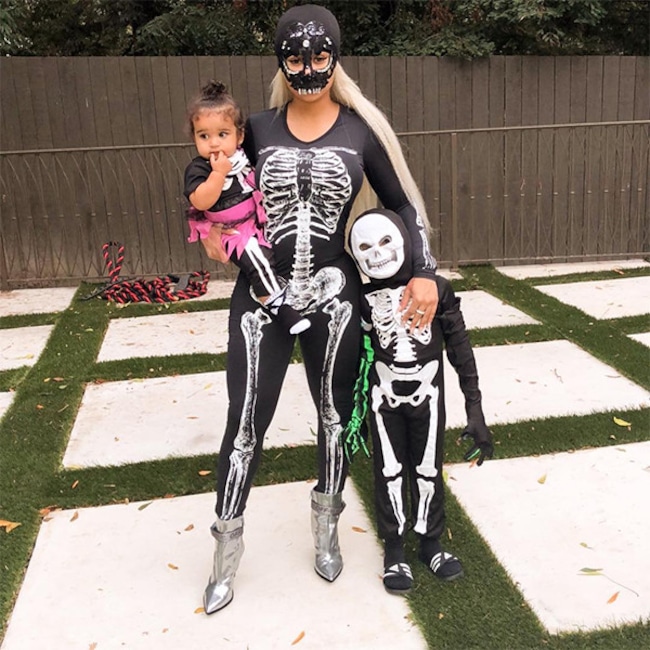 Instagram
Happy Halloween!

Blac Chyna, daughter Dream Kardashian and son King Cairo get into the Halloween spirit.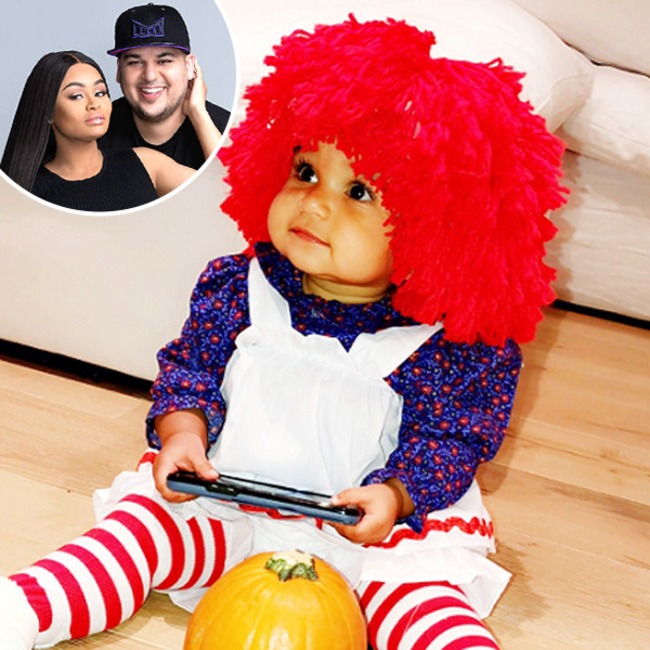 Instagram, E!
First Halloween

Dream dons an adorable Raggedy Ann costume for Halloween.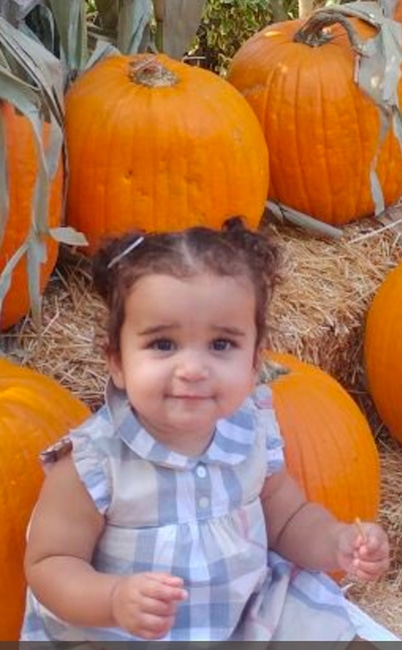 Twitter
What a Little Pumpkin!

Rob Kardashian took this photo of Dream Kardashian enjoying some pumpkins during her first trip to the zoo.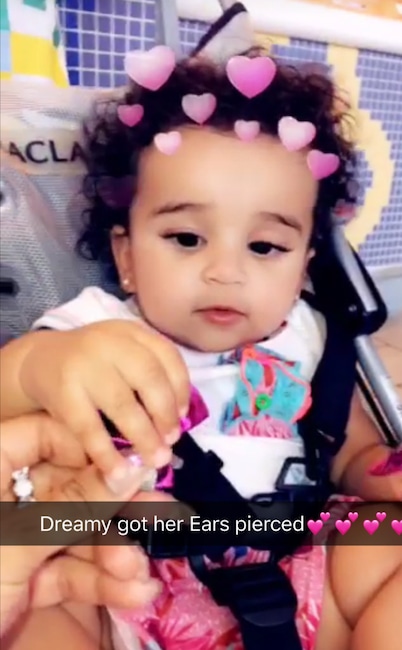 Instagram
Big Girl Now

Dream gets her ears pierced for the very first time. Look at that bling!
Twitter
Peekaboo! I See You

Dream Kardashian and Reign Disick posed behind a spooktacular photo wall just a few weeks before Halloween.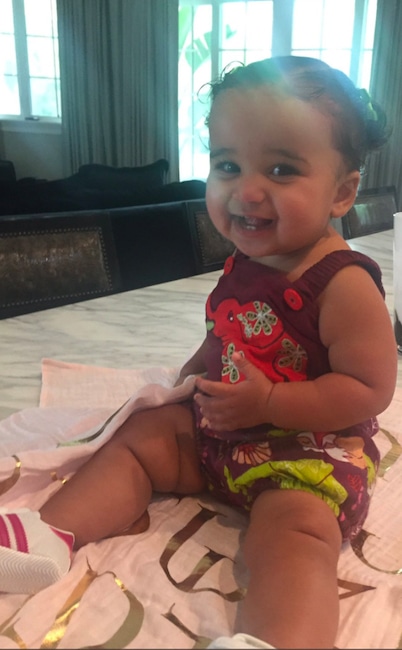 Twitter
My Twin

Rob Kardashian tweeted this adorable picture of his little one smiling along with the caption "my twin" in September 2017.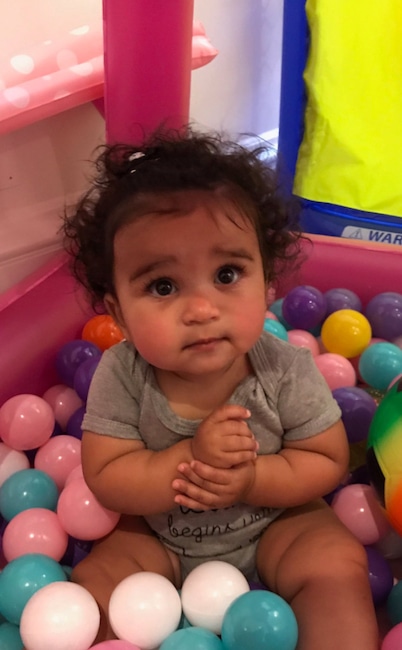 Twitter
A Ball of Fun

Dream Kardashian looked adorable playing in a tiny ball pit.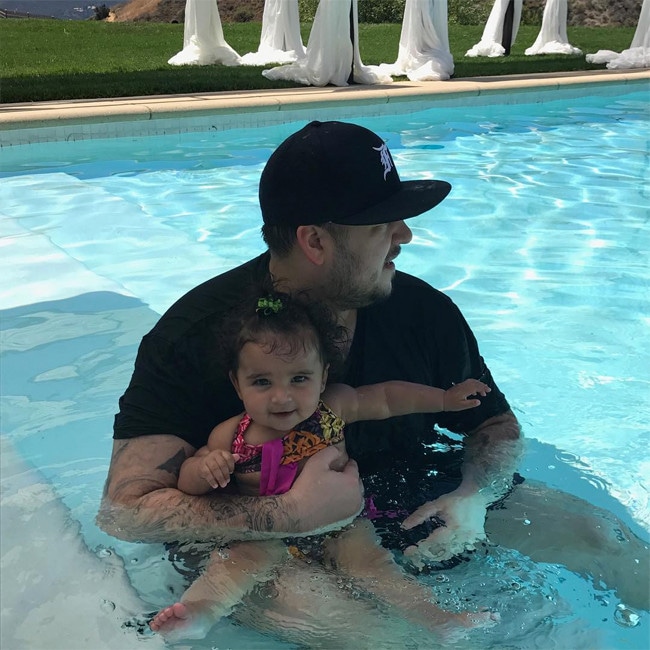 Instagram
Fourth of July

Rob Kardashian posted this sweet pic of him with his baby girl on her first Fourth of July.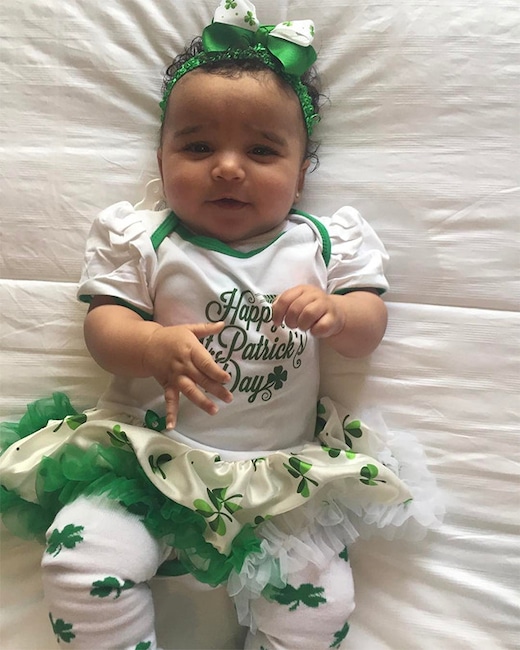 Instagram
Kiss Me, I'm Irish

Baby Dream celebrates her first St. Patrick's Day, and on her dad's 30th birthday!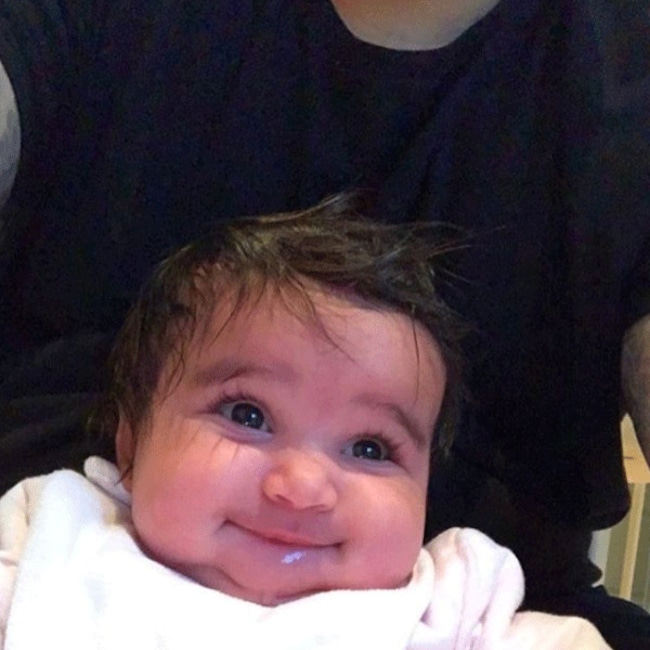 Instagram
Drool Baby, Drool

"Look how long her eye lashes are," Rob Kardashian wrote on Instagram. "I will never say no this Woman lol."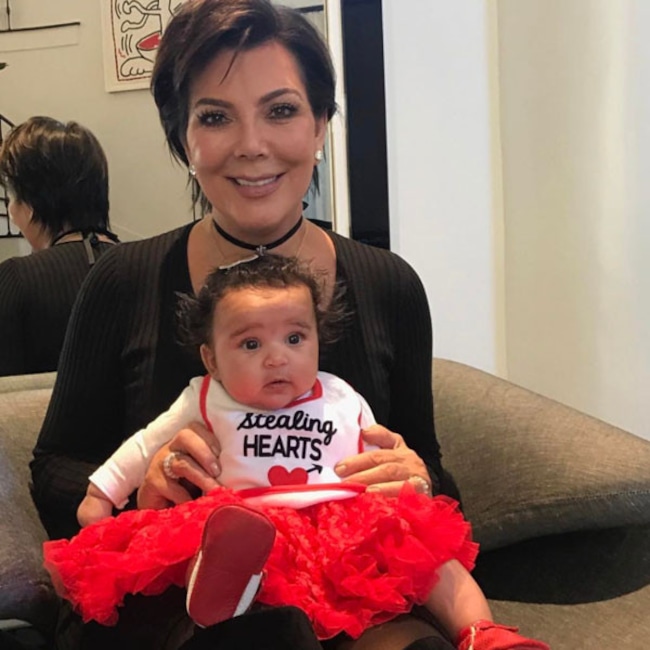 Instagram
First Valentine's Day!

"Stealing hearts mama," Rob wrote.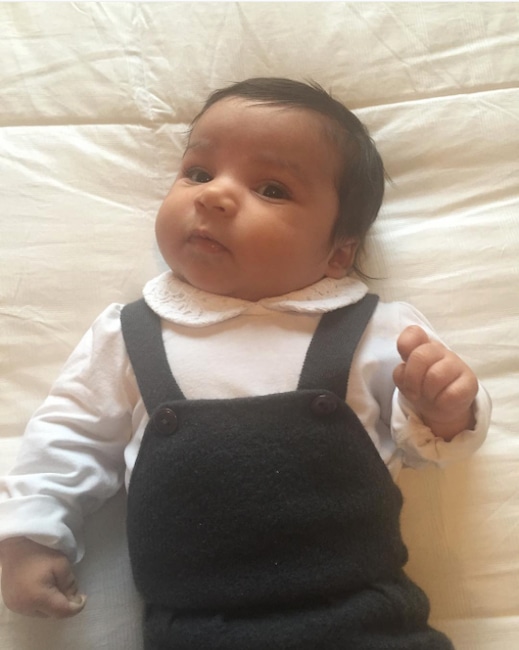 Instagram
Adorable Overalls

Dream rocks some pint-size overalls and a precious collared shirt.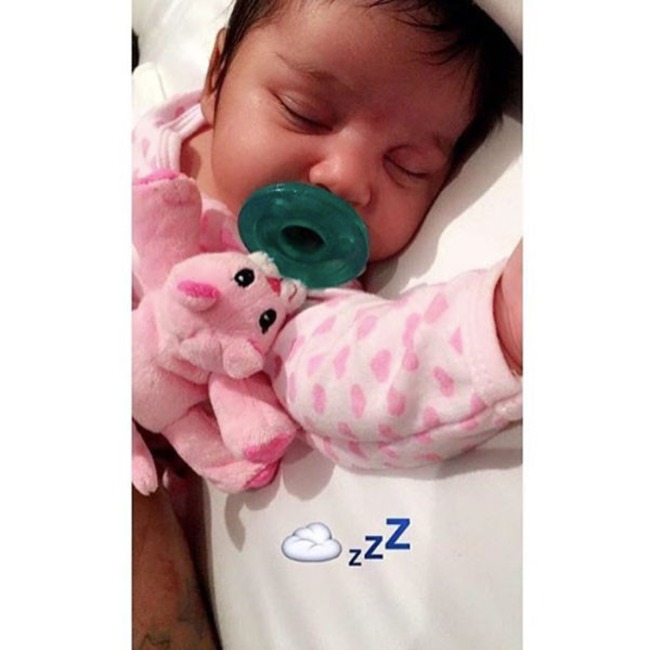 Instagram
Dreamin' Away

The baby caught some zzzz's in style.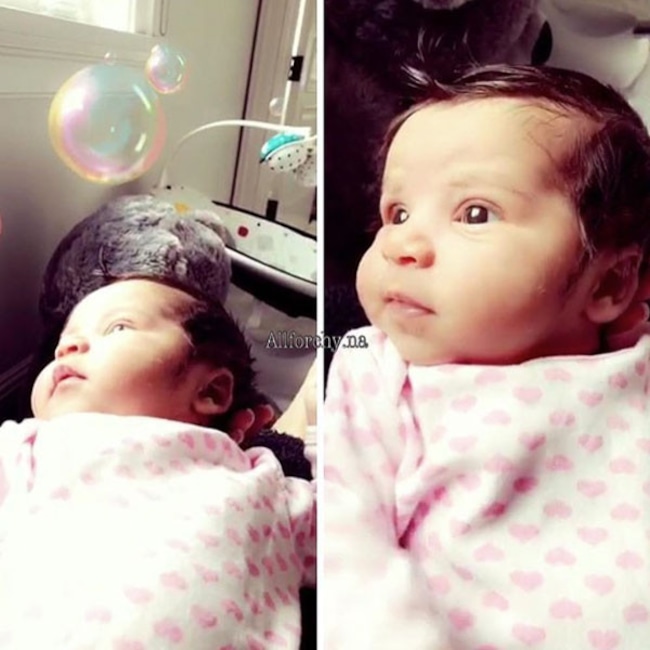 Instagram
Bubbly Baby

Dream's latest fascination? Bubbles!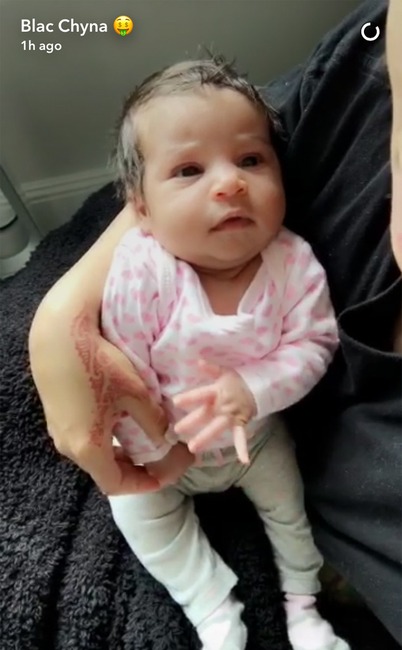 Snapchat / Blac Chyna
What's Up?

The baby looks at her mother.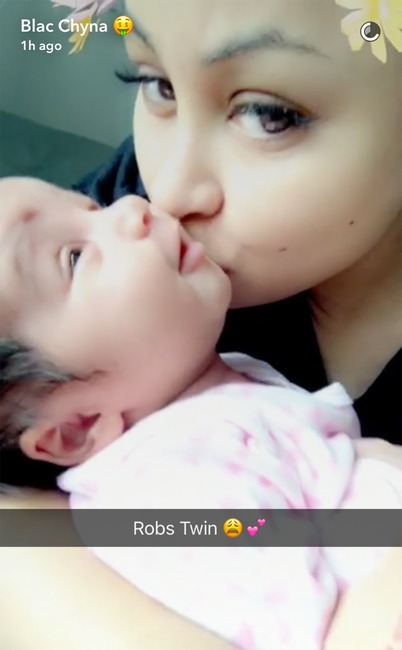 Snapchat / Blac Chyna
Kisses From Mama

Blac Chyna smooches her little girl.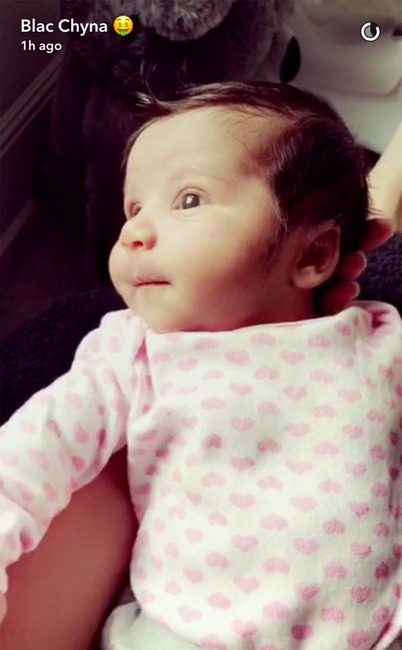 Snapchat / Blac Chyna
Baby Bliss

Little Dream thinks about her next meal.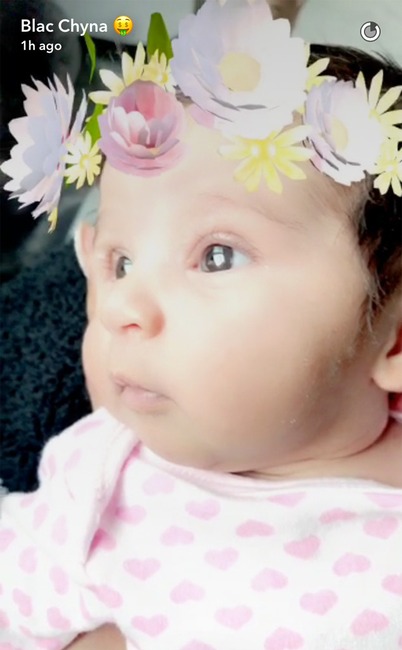 Snapchat / Blac Chyna
Flower Girl

Blac Chyna posted this video of the baby on Snapchat when she turned 1 month old.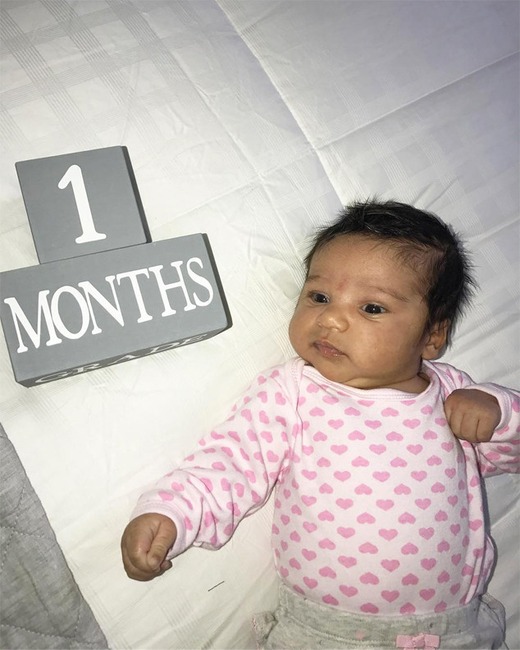 Instagram
1 Month Old

Dream's first age milestone pic!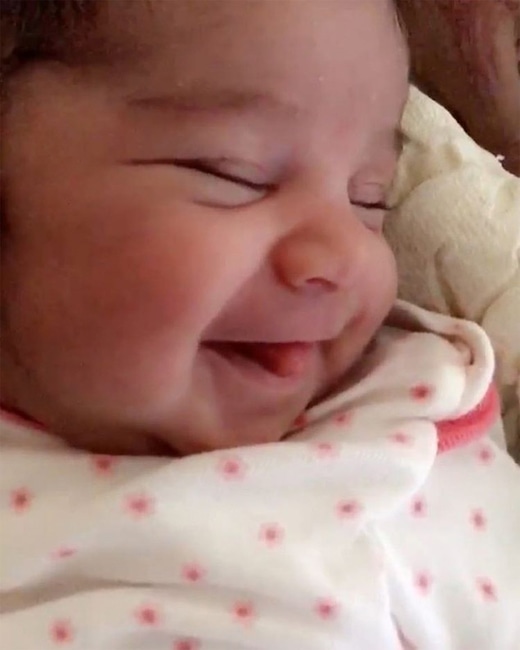 Instagram
Daddy's Little Girl

Rob Kardashian wrote on Instagram, "Hi baby :)"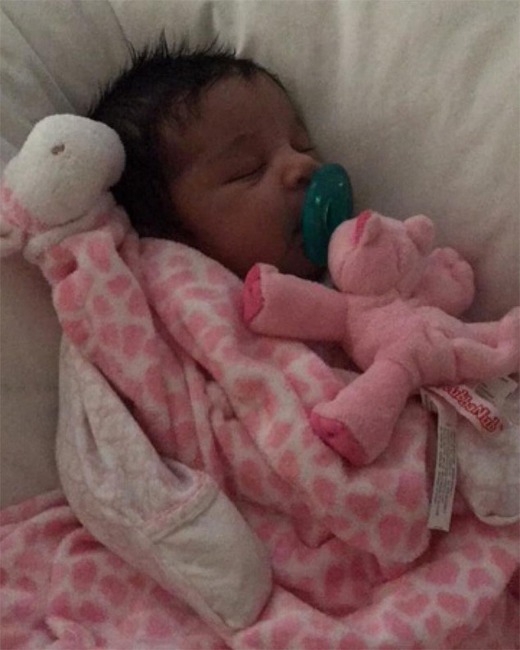 Instagram
Pretty in Pink

Dream sucks blissfully on her Wubbanub pacifier.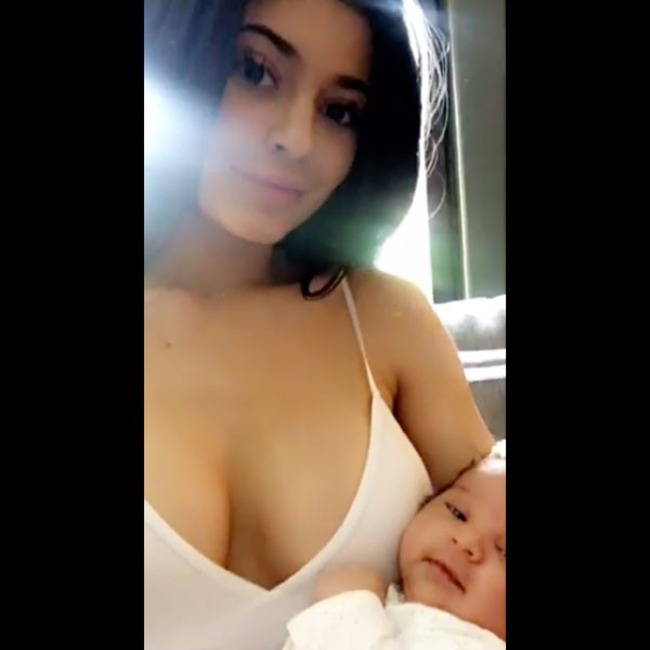 Instagram
Aunt Kylie

Rob Kardashian's sister Kylie Jenner cuddles her niece.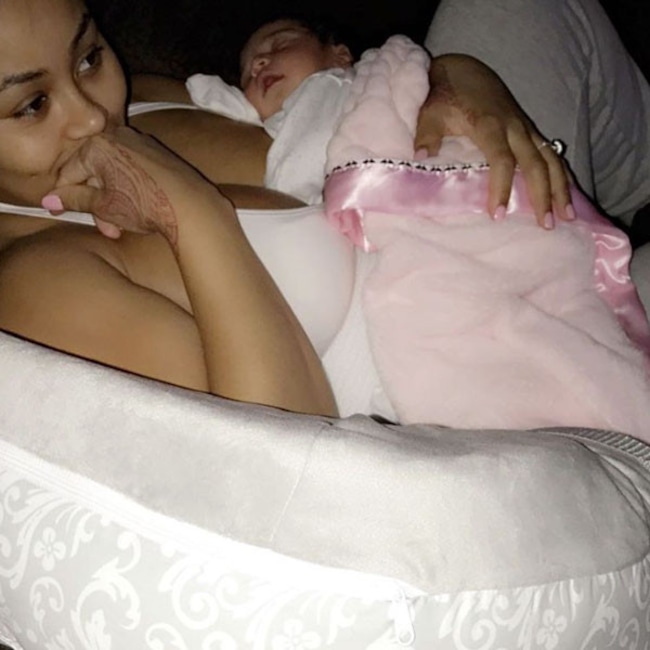 Instagram
Zzzz

Chyna posted this sweet snapshot with a sleeping emoji face.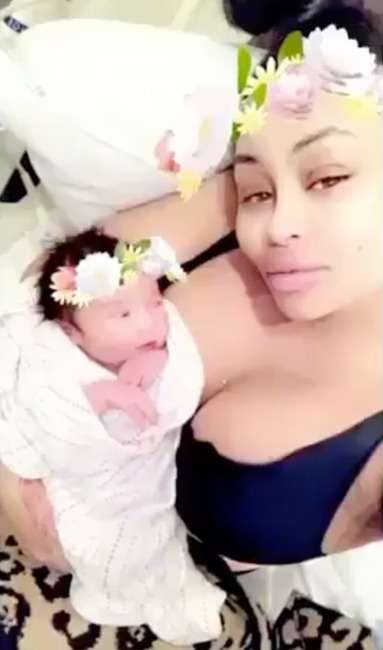 Snapchat
Flower Girls

Dream and Chyna look precious with matching flower crowns on Snapchat.
See More From Dream Kardashian's Cutest Pics
Watch Keeping Up With the Kardashians on Sundays at 9/8c only on E!